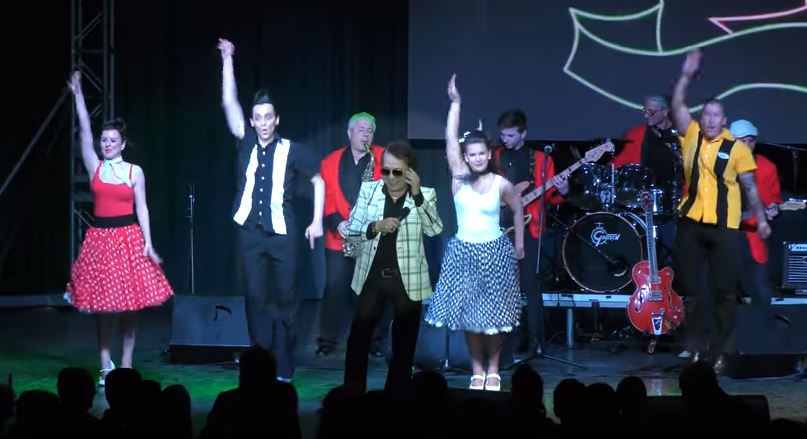 Open air stage in Siofok
Open air stage in Siofok
Fenyő Miklós: a Rock and Roll igazi legendája, aki megteremtette Magyarországon azt az álmot, amelyre minden zenét kedvelő és táncolni, szórakozni szerető ember vágyik. Egy korszak igazi legendája, amely legenda mai napig oly erősen él és hatással van ránk, hogy szinte a mindennapjainkban tapintható közelséggel vannak jelen dalai és azok mondanivalója. Egy álomvilág, mely bár legtöbbször a csillogó, gondtalan jampivilágba visz minket, néha pár pillanatra elgondolkodtat és megmutatja milyen is lehetne… ha… na persze… Egy álom-világkép elevenedik meg a máig bennünk élő slágerekben, melyek elvisznek minket oda, ahová sokszor csak titkon vágyunk, vagy egy – egy koncert alkalmával hangosan sikítva, énekelve adjuk tudtára mindenkinek: ez az életérzés örök és megunhatatlan, mint maga a Rock and Roll!

Siofok The concert is a special occasion, as guests will be Dolly Nicholas Pine. Their presence is more than a guarantee of an unforgettable evening, which will be on August 10 in Siofok Open Air Theater.
In many big, big hit Nicholas Pine presentation of the orchestras Fenyőgyöngye Band will accompany and contribute to the expanded for this one occasion Jampa Angels dancers.
The promise of Siofok unforgettable summer evenings you can hear the songs again, pine and Hungary, we dance, we sing, sikítozhatunk ... "just as long, but the real is still to come ..."
The concert rain date Monday August 13 2018, 21:00!