About hotels in Siofok
Description
Ads /

Latest items listed

Apartments hotels in Siofok Siofok July 5, 2021 31 total views, 5 today
Roberto Apartmanok – Kisapartman Siófok Családi ház udvarában külön bejáratú klimatizált apartman 4 személy részére Siófok központjában. Az újhelyi szabadstrand vagy akár a Petőfi sétány […]
Posts /

Recent blog posts
hotels in Siofok News, Culture June 3, 2021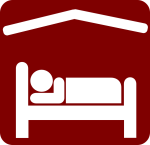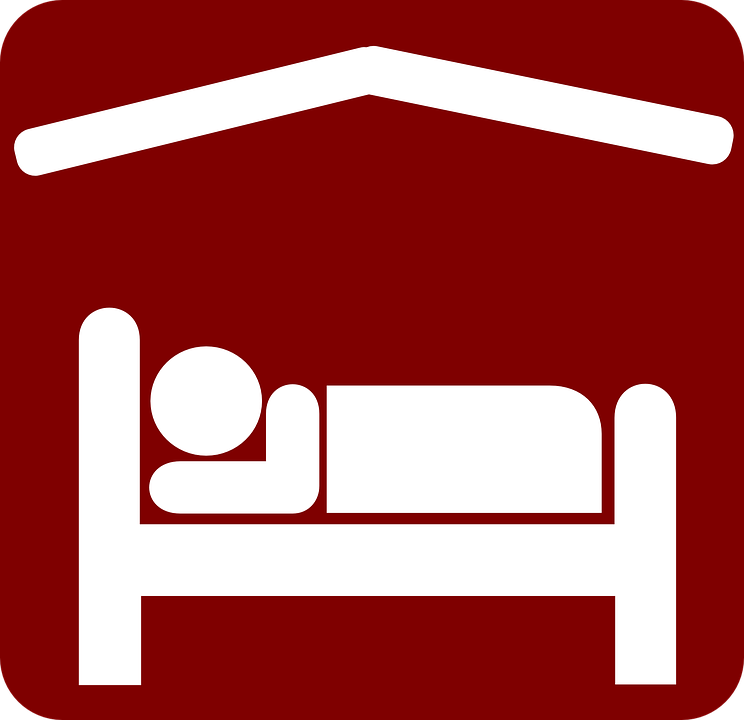 Since the beginning of May, the number of bookings received for the summer months has increased by more than 40 percent, if the growth remains so dynamic, it will be difficult to find accommodation in popular domestic holiday destinations in the high season, the Hungarian Tourism Agency told MTI on Thursday.
According to the announcement, the data suggest that the summer domestic tourist season will be stronger than last year, so those who book on time will definitely have accommodation.
A nyár alapvetően a belföldi turizmusról szól majd. Érdemes új helyeket is felfedezni, hiszen a fejlesztéseknek köszönhetően országszerte változatos, minőségi szálláshelykínálat és programlehetőségek várják a látogatókat – tették hozzá.
A Nemzeti Turisztikai Adatszolgáltató Központhoz beérkezett adatok azt mutatják, folyamatosan emelkedik a foglalások száma a hazai szálláshelyeken, a legnagyobb arányú növekedés a magánszálláshelyeknél, míg a legnagyobb volumenű emelkedés a szállodáknál látható.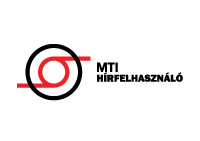 A nyári hónapokra lefoglalt vendégéjszakák száma már eléri a 4,5 milliót, a vidéki szálláshelyekre érkezett a foglalások 89 százaléka. Idén is a Balaton szálláshelyei a legnépszerűbbek (33 százalék), ezt követi a Mátra-Bükk (8 százalék) és Debrecen és térsége (7 százalék).
A foglalások alapján a legkeresettebb helyek a Balaton mellett: Balatonfüred, Siófok, Hévíz, Zalakaros és Cserszegtomaj. A Mátra-Bükk térségében: Miskolc (Lillafüred), Eger, Gyöngyös, Egerszalók és Noszvaj. Debrecen és környéke: Hajdúszoboszló, Debrecen, Tiszafüred, Berekfürdő és Abádszalók.
hotels in Siofok News March 2, 2021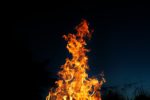 127 hectares of reeds burned over the weekend in Berek, on the border of Fonyód, 70-80 percent of which are nationally protected bogs, BalatonThe head of the area belonging to the Directorate of the Highland National Park on Monday to contact the MTI. Continue reading …
hotels in Siofok Culture, Sport November 20, 2020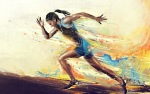 The record number for the 2021 NN Ultrabalaton set a record.
According to the organizers, 1,300 teams entered in the 4-14-person category - the list was full in just three minutes - and there are more than 630 teams on the waiting list. The 2-3-person competition category will open at the end of November, but despite the uncertain conditions created by the epidemic situation, the organizers are already confident that by 2021, a record number of entrants will be set at the longest running event in Central Europe.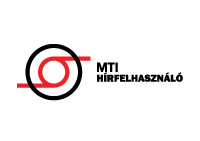 "We were also surprised by the whole thing, as there are a lot of question marks about the epidemic. It is a pleasure for us that NN Ultrabalaton is still so popular among runners, "said Miklós Zelcsényi, the main organizer of the event, after closing the entry.
At the 15th NN Ultrabalaton, announced for 14 May 2021, the participants will start the lake from Balatonfüred.
---
NN Ultrabalaton is a 221-kilometer ultramarathon running race around Lake Balaton.
Az alapítók 2007-ben egy 200 kilométer feletti ultrafutó versenyt álmodtak meg. A résztvevők létszáma akkor összesen 200 fő volt. Ehhez a maroknyi csapathoz évről évre egyre többen csatlakoztak, így 2018-ra az indulók száma már meghaladta a 11 ezret. Az első években a tihanyi Belső-tó partjáról rajtolt a mezőny, 2013-ban a versenyközpont átköltözött Balatonaligára. 2019-ben pedig már Balatonfüredről rajtol az UB. A teljesítésre csapatban (váltóverseny) vagy egyéniben egyaránt 32 óra áll rendelkezésre.
The competition was dreamed up by Zöldgömb Sport Klub, the first 7 events were organized by Supermaraton Kft. 350 teams stood for the start line. From the eighth year, Balatonman Triatlon Kft. Will be organized by Ultrabalaton, in 2019 the organizers expect 1200-1300 teams. The international ultra-running federation, the IAU, awarded the competition a silver rating on January 5, 2008, making Ultrabalaton the first Hungarian competition to achieve this recognition. Source: wikipedia
hotels in Siofok News October 22, 2020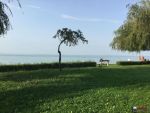 Siófok, Wednesday, October 14, 2020 (MTI) - It is necessary to prepare for the fact that after the Covid epidemic subsides, the population of the Balaton region will increase in the next ten years, said Jenő Schmidt, President of the National Association of Local Governments (TÖOSZ) Balaton online conference on Wednesday. Continue reading …
hotels in Siofok News, Culture July 14, 2020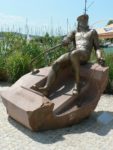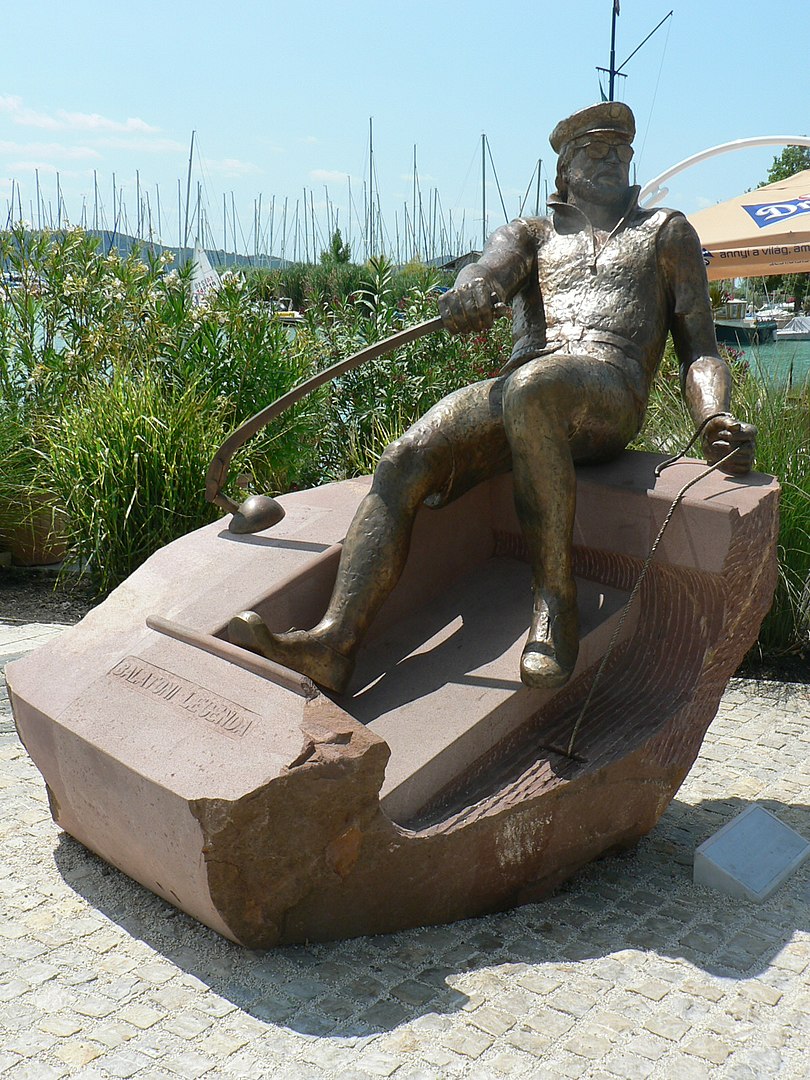 Száz film indul a XI. Bujtor István Filmfesztivál versenyprogramjában, melynek vetítései mellett koncertek, színházi előadások, hajózás, veteránautós felvonulás, kiállítások és gasztronómiai programok is várják a közönséget Balatonszemesen augusztus 17. és 21. között. A fesztivál versenyprogramjába – Bujtor István életművét szem előtt tartva – a krimi, a rejtély, a vidámság, a fordulatokban gazdag emberi történetek, a versek és ezúttal a karantén témájával lehetett filmeket nevezni. A 141 nominált alkotás közül száz film jutott be a versenyprogramba, ezek többségét a közönség is láthatja a balatonszemesi Latinovits Művelődési Ház előtt, többnyire az alkotók jelenlétében – közölték a szervezők hétfőn az MTI-vel.
---
For example, the Oscar-winning Kristóf Deák's film Prisoners will feature András Dér's work, The Rubens Girl, but Sándor Gál's Los Angeles award-winning Defekt and Emma, ​​directed by Rudolf Olivér, will also be in competition.
Anna Bartúcz processed the escape of the recently deceased swimming champion Éva Székely from the Arrow Cross raid in the form of an animated short film, and the work is also a paraphrase of the first scene of the Bud Spencer film The Crime Hunters, the work of Zoltán Porpáczy.
Among the quarantine cinemas, the organizers highlighted Zoltán Végh's film Waiting for Budapest, in which he choreographed the dulcimer music of the dancer János Feledi Miklós Lukács in the iconic squares of empty Budapest.
The poems feature works by poets such as János Arany, Dezső Kosztolányi, Frigyes Karinthy, Endre Ady, Jenő Dsida, Sándor Petőfi, Gizella Hervay, János Pilinszky and Miklós Radnóti.
Among the documentaries will be Ádám Rozgonyi's film Homatérők, made in memory of the centenary of the Trianon peace treaty, the work of the former category winner Zsolt Magyar, about bees, and Boglákka Boglákka's Mother's Dream.
The chairman of the jury is film director Attila Janisch, its members are actor Marina Gera, film director József Kalász, editor, Imre Lutter, festival director, producer, president of the Association of Hungarian Poets, and director Alfréd Wiegmann, artistic director of the First Hungarian Poetry Theater.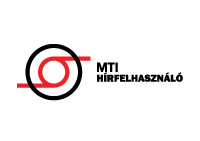 The jury awards the István Bujtor Prize - a scaled-down, gilded copy of Bujtor's private ship, which is the work of Zolta Árvay - by category, but also awards a special prize for best directing, screenplay, cinematography, editing and acting, worth a total of HUF 1 million.
The public screenings will be accompanied by creative talks and public meetings, and on August 22 the István Bujtor Sailing Memorial Competition in Balatonkenese, Balatonaliga and Balatonalmádi.
Ötvös Csöpi films will be screened in the garden cinema of the festival, and Ferenc Caramel Molnár, Irigy Hónaljmirigy, Steve Hajdu, Attila Csengeri, artists of the Pécs National Theater, wind instruments of the PTE Brass Band and the Bóbita Puppet Theater will perform on the stage.
---
István Bujtor (született Frenreisz, Budapest, 1942. május 5. – Budapest, 2009. szeptember 25.) Balázs Béla-díjas magyar színművész, filmrendező, forgatókönyvíró, producer. Édesanyja Gundel Károly neves budapesti vendéglős legidősebb gyermeke, Gundel Katalin (1910–2010).Féltestvére Latinovits Zoltán, anyja első házasságából született gyermeke. Édesapja id. Frenreisz István belgyógyász, kardiológus volt, öccse Frenreisz Károly Kossuth-díjas rockzenész. Keleti Márton filmrendező tanácsára első filmszerepe idején apai dédanyai ükapja után a Bujtor nevet vette fel.
His first wife was violinist Eszter Perényi, his son Balázs Bujtor was a violinist (born June 13, 1975), his daughter was Anna Bujtor, a lawyer, drama teacher (born February 20, 1979), and his second wife was Judit Bujtor.
From 2010, on the initiative of the Zoltán Latinovits Foundation in Balatonszemes, the Bujtor István Film Festival will be held annually, with the participation of independent and amateur creators.
The Bujtor Ring is an award founded in 2011 to recognize the background workers of the Petőfi Theater in Veszprém.
On May 5, 2013, on the 71st anniversary of his birth, his entire statue was inaugurated in Vitorlás Square, Balatonfüred. The work of the Mihály Munkácsy Prize-winning sculptor Ádám Farkas depicts Bujtor as a helmsman on the ship Rabonbán (cruiser 30). The statue has also been criticized, as the figure of Bujtor is placed with his back to Lake Balaton. The locals call the statue "Legend of Lake Balaton". Source: wikipedia
Source wikipedia.
Dear bastard! who is teasing and you have no better thing… the license for the picture has always been here, now I highlighted to you why you have to troll here and litter? There would be no other thing at home you unfortunate, sick animal.
hotels in Siofok News June 11, 2020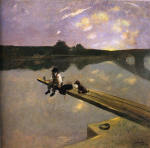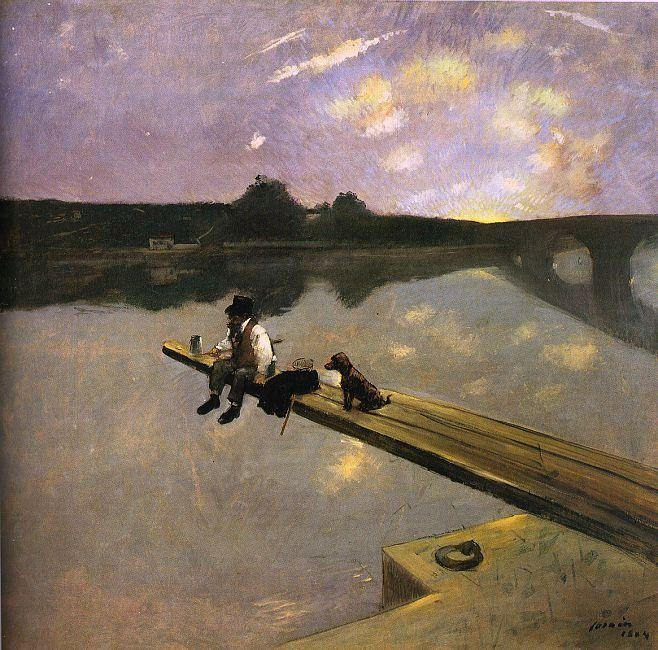 A világ egyik legrangosabb tudományos folyóiratában közölt tanulmány szerint a vízminőségben bekövetkezett változások jelentős hatással lehetnek a tavakon regisztrált halfogási adatok alakulására, ami kihat az adott régió gazdaságára és élelmiszerbiztonságára is. A jelentős nemzetközi összefogással megvalósult kutatás során öt kontinens 31 tavát érintő adatokat hasonlítottak össze, melyek közé dr. Weiperth András, a Szent István Egyetem kutatójának közreműködése révén a Balaton is bekerülhetett. Continue reading …
hotels in Siofok News, Sport June 7, 2020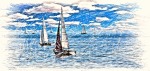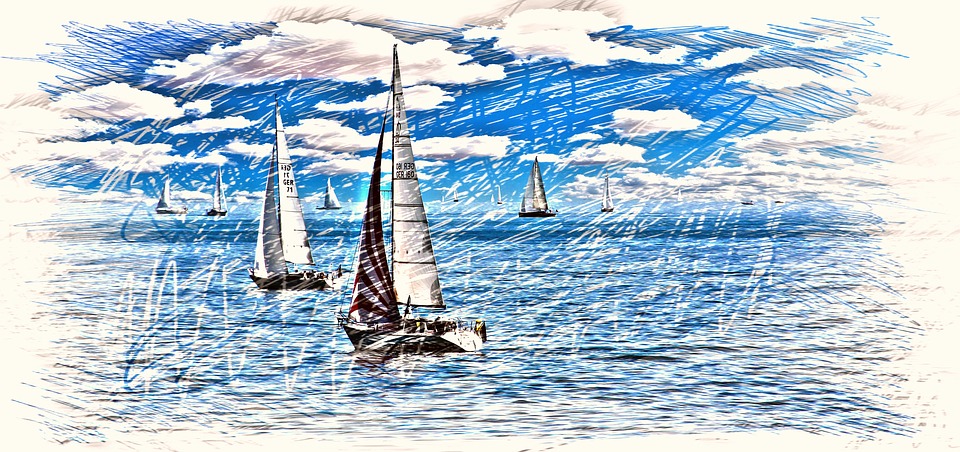 The IRF Ventilo 28th catamaran won the first official sailing competition of the year, the Silver Ribbon Night Touring Competition.
According to the information of the Spartacus Sailing Association on Sunday, Zoltán Diószegi and his crew, András Székely, Csaba Hunfalvy and Gábor Antal, covered the Balatonföldvár-Balatongyörök-Balatonföldvár distance in about ten and a half hours at the third race. The field of 118 boats was thoroughly tested by the weak, westerly winds at night.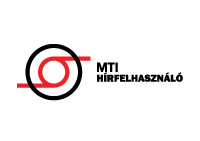 A magyar szövetség május elején jelentette be, hogy a biztonsági kockázatok minimalizálásával, a fokozatosság elvét követve június 1-től újraindítja a versenyeket. A szombaton elrajtolt Ezüst szalagra a – parti rendezvények kötelező elhagyása miatt – csökkentett nevezési díjat csak átutalással lehetett befizetni, parti nevezés nem volt. A díjkiosztó elmarad, a díjakat – köztük az abszolút elsőnek járó örökös vándordíjat, egy súlyos ezüsttálcát – később juttatja el a helyezetteknek a rendezőség.
a harmadszor megrendezett viadalon a Balatonföldvár-Balatongyörök-Balatonföldvár távot mintegy tíz és fél óra alatt tette meg Diószegi Zoltán és legénysége, Székely András, Hunfalvy Csaba és Antal Gábor. A 118 hajóból álló mezőnyt alaposan próbára tette az éjszakai gyenge, nyugatias szél. A magyar szövetség május elején jelentette be, hogy a biztonsági kockázatok minimalizálásával, a fokozatosság elvét követve június 1-től újraindítja a versenyeket. A szombaton elrajtolt Ezüst szalagra a – parti rendezvények kötelező elhagyása miatt – csökkentett nevezési díjat csak átutalással lehetett befizetni, parti nevezés nem volt.
---
Sport sailing on Lake Balaton
A Balatonon bár régóta használtak vitorlásokat halászatra, sportcélú hasznosításuk csak lassan terjedt el. Festetics Pál 1760-ban Fenékpusztán létesített hajógyárat holland és olasz hajóácsok alkalmazásával, itt készült az első ismert magyar hajó, a Phönix, amelyet 1797. július 16-án avattak fel. A vitorlázást egy gőzhajó indította be érdekes módon itt, Széchenyi István hozatta a legendás Kisfaludyt a Balatonra, és ennek legénysége kezdte el a vitorlás-versenyzést.
1867-ben létrejött a Balaton-Füredi Yacht Egylet, melynek alapszabálya szerint a legkisebb hajó 25 tonnás és a legénység legfeljebb 25 fő lehetett, a klub tagjai javarészt a főúri, főnemesi osztály tagjai voltak. A drága hajókat Angliából hozatták, ezek azonban hamar tönkrementek. 1882-ben alakult a Balatoni Vitorlázó Egylet és augusztus 22-én megrendezték az első versenyt is. A Balatonfüredre telepedett Richard Young angol hajóépítő mester egymás után építette a jachtokat. 1886-ban létesült a balatonfüredi klubház, ami a balatoni vitorlázás fő központja lett. 1881-ben a Balaton-Füredi Yacht Egylet felvette a Stefánia Yacht Egylet nevet, ezt 1912-ben Magyar Yacht Club-ra, majd a következő évben belügyminiszteri engedéllyel és a király általi jóváhagyással Királyi Magyar Yacht Klub-ra (KMYC) keresztelték át. Ugyancsak 1912-ben megalakult a budapesti székhelyű Balatoni Yacht Klub is. Balatonfüred mellett Aligán, Világoson, Almádiban, Csopakon, Siófokon és Lellén jöttek létre vitorlás klubok. Ezt már a kisebb, olcsóbb hajók megjelenése tette lehetővé az 1920–1930-as években. Forrás: wikipedia
hotels in Siofok News, Sport June 6, 2020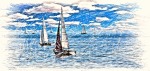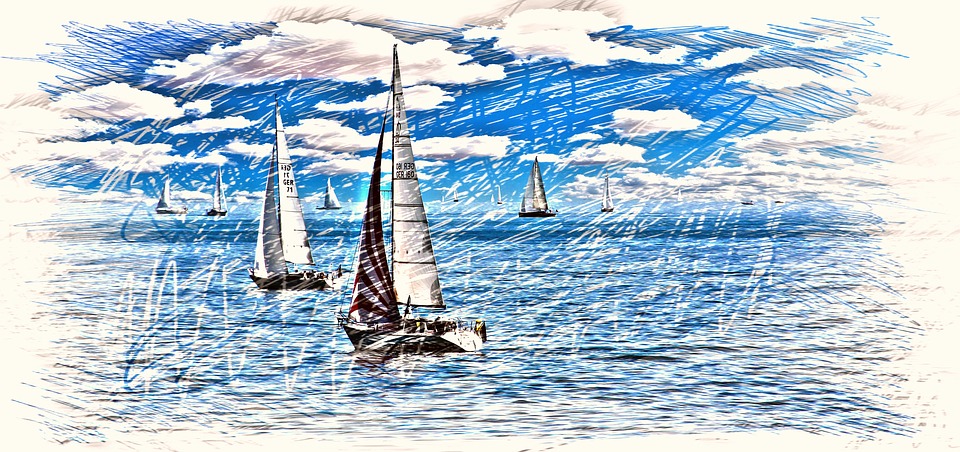 Thirteen-time Blue Ribbon winner Litkey Farkas and his team have started preparing for the Lake Lake bypass race - the helmsman is motivated by some uncertainty in the team's composition.
"Általában másfél hónapot szoktunk készülni a Kékszalagra, most kicsit több időnk van, hiszen néhány héttel elhalasztották a versenyt" – közölte Litkey Farkas, a PreVital kormányosa az NS kérdésére. Elmondta továbbá, hogy nagyon érdekes, hogy néhány héttel ezelőtt még azon izgultak, lehet-e egyáltalán vitorlázni, versenyezni az idén, lesz-e Kékszalag? Most pedig már terveket szőnek, sőt folyamatosan edzenek. Minden ma elérhető információ arra utal, hogy jó irányba mennek a dolgok a járvány szempontjából, és július harmincadikán megtarthatják a Kékszalagot. Continue reading …
hotels in Siofok News, Culture, Sport June 5, 2020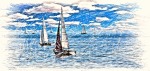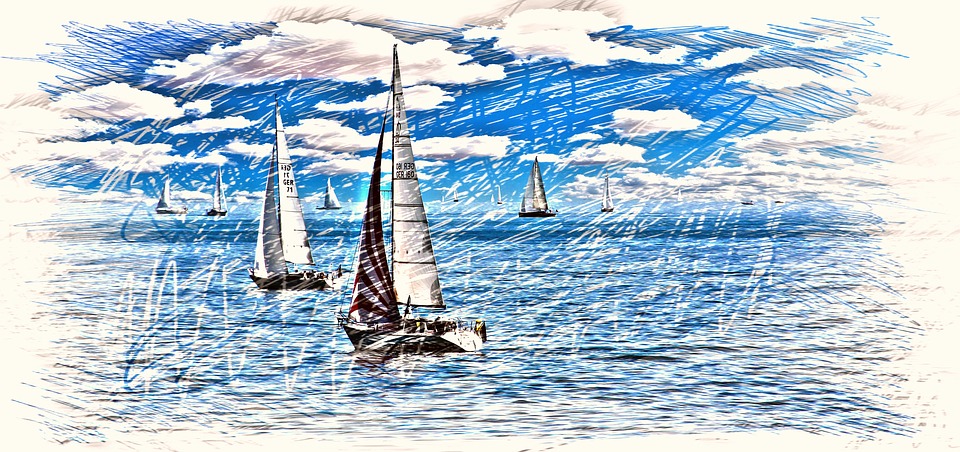 This year's sailing season started in Balatonfüred on Saturday morning with the wreathing of Lake Balaton and a solid celebration. Lajos Kollár, President of the Hungarian Sailing Association (MVSZ), emphasized that the postponed Olympics due to the coronavirus epidemic affected everyone painfully, but the task of the association is to help keep Olympians and sailors in shape by preserving the quotas they have already acquired, or get back in shape for next summer in Tokyo. Continue reading …
hotels in Siofok News, Culture June 5, 2020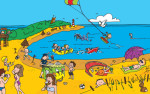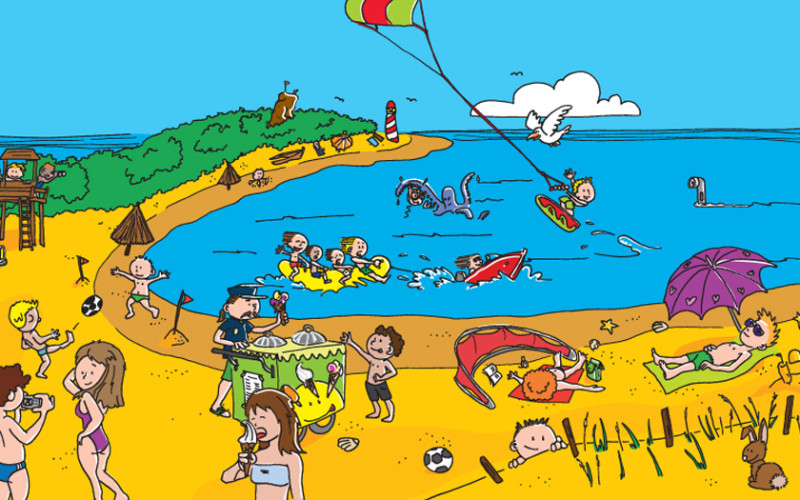 Due to the corona virus epidemic, the Blue Wave flag beach qualification competition will be announced this week, the special prize will be won this year by the beach that the jury considers to be the safest from an epidemiological point of view - the presidency of the Balaton Association (BSZ) At his meeting in Balatonakali. Continue reading …
hotels in Siofok News, Sport June 4, 2020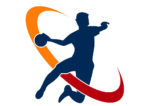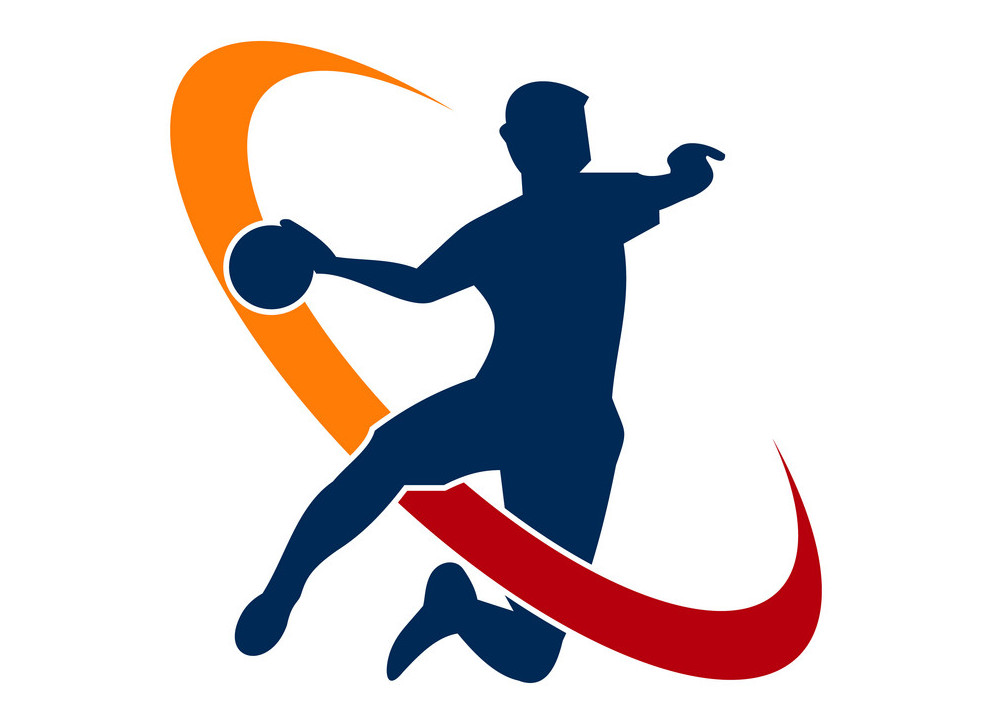 Contrary to previous plans by Croatian Andrea Kobetic, he will not retire at the end of the season, and the handball player has extended his summer contract with Siófok KC by one year. Continue reading …
hotels in Siofok News, Culture June 4, 2020

Organized by MÁV, after last year's Poem on the Beach, the Poem on the Platform literary campaign will also start this year. The highly successful Poem on the Coast literary events, held last summer in Balatonalmádi, organized by the Aranyhíd Civic Association, were joined by the railway company this year. A program entitled Poem on the Platform will be expanded from Thursday to Saturday - read the announcement. Continue reading …