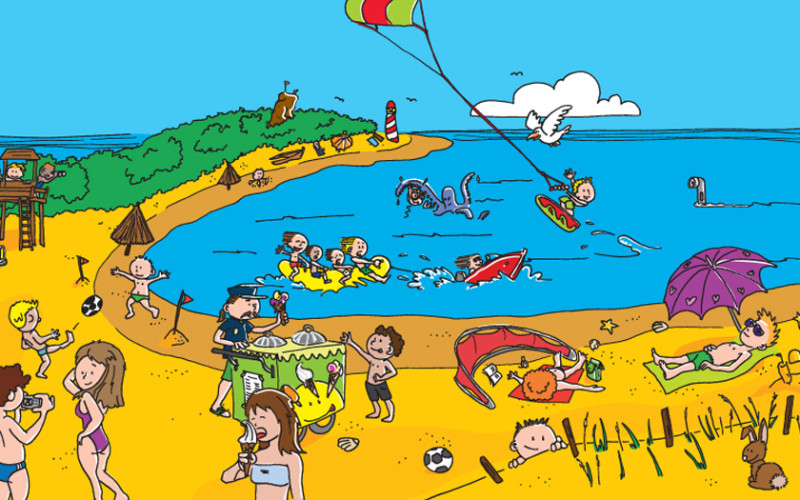 Most of the rural beaches and baths will open on the weekend of Pentecost in compliance with the safety regulations imposed due to the corneal virus epidemic, for the time being only the outdoor pools can be used in the baths. Among the settlements in Lake Balaton, the beaches will open in Balatonalmádi on Friday, May 29, and in Alsóörs and Csopak it is planned to open the next day. In Alsóörs, it will also be possible to exchange tickets via the Internet and a ticket machine will be placed, and in Csopak it is planned to increase the price of the ticket due to the restrictive measures. In Szigliget, the beach will also open at Pentecost, there will be no beach passes, here the price of tickets has been increased by 25 percent.
In Keszthely, you can also bathe on the beaches of Lake Balaton from Pentecost, because although their gates have been opened before, it is only in front of the pedestrians.
The lake bath in Hévíz is already open, the baths in Zalakaros and below are waiting for the guests from May 29, only the outdoor pools can be used in these.
The beach of Harkány Spa will also open on May 29. Spa pools and some services are not yet available and limit the number of visitors. The Siklós Thermal Bath is also waiting for its guests from that day. The outdoor pools of the Hullámfürdő in Pécs will open on May 30, and the beach of the Hertelend Thermal Bath can also be visited from the Pentecost weekend.
The spa complex awaits guests in Bükfürdő from May 29, but the services of the medical department can only be used to a limited extent. The adventure park will open in Sárvár on the 30th, but visitors can use the outside of the spa and wellness bath only from 12 June.
The Family-Friendly Beach and Adventure Bath in Szekszárd is planned to open on July 1.
Kaposváron a Virágfürdőben készülnek a teljes újranyitásra. Egyelőre az 50 méteres szabadtéri medence használható, ebben egy időben legfeljebb negyvenen, pályánként öten lehetnek, a látogatóknak a szappanos elő- és utófürdő kötelező. Barcs gyógyfürdője május 28-tól, Igalé 29-től várja a vendégeket.
The Aqua Sports Center and the Hungarian Vilmos Swimming Pool opened in Győr. For the time being, the Lővér swimming pool in Sopron can only be used by sports associations, and the opening hours of the Tómalom bath are now being worked out. The Kapuvár spa will not open this season because compliance with safety measures would result in significant financial losses.
The settlements of Lake Venice have not yet decided on the opening of the beach. In Pest county, the Lupa Beach in Budakalász opened on Friday, the Thermal Bath Leányfalu awaits beachgoers from next Friday, the Nagykáta Spa and Thermal Bath from June 12.
Hajdúszoboszlón Európa legnagyobb fürdőkomplexuma, a Hungarospa szabadtéri strandja május 29-től fogad ismét vendégeket, de járványügyi megszorítások miatt csak "félházzal" működhet. A medencékben csempére ragasztott jelzésekkel segítik, hogy a vendégek a vízben is be tudják tartani a megfelelő távolságot egymástól. A fürdő gyógyászati részlegében megkezdődnek a nem vízhez kötött gyógykezelések, a gyógymedencék ugyanis még nem nyithatnak ki.
The opening of the new Aquaticum Debrecen Beach is planned for mid-June. 15 pools and 8 slides have been built in the spa complex.
The Lake Bath in Nyíregyháza will receive guests from May 30, and the Park Bath from June 6. In the former, the thermal pool and the children's pool will work in addition to the number of guests, in the latter all water circulating pools and slides will be usable, but some surface experience elements will not be able to work.
A gyulai Várfürdő medencéit május 30-tól, létszámkorlát mellett lehet használni. Június közepétől vehetőek igénybe a gyógykezelések, az 50 méteres úszómedence is csak júniustól üzemel. A gyomaendrődi Liget Gyógyürdő várhatóan május 29-én nyitja meg kültéri medencéit, az orosháza-gyopárosfürdői Gyógy-, Park- és Élményfürdő pedig június 13-án.
A május 5-én megnyitott hódmezővásárhelyi Török Sándor Strandfürdőben három szabadtéri medencét használhatnak a vendégek, a 65 év felettiek 9 és 12 óra között. A Szentesi Sport- és Üdülőközpont május 6-án nyitott újra, a tervek szerint itt szombattól már három medence üzemel.
The 50-meter pool of the Kecskemét Adventure Bath and Slide Park was opened for junior athletes on May 18, and preparations for the opening of the beach in mid-June have begun. Due to the distance, they can accommodate fewer guests, but ticket prices remain unchanged.
The free beach in Tiszafüred is planned to open in June. The beach will be renovated from 500 million forints, construction is underway, but this will not affect the shoreline. It is interesting that a unique pier system will be set up with slides, sun terraces and a water polo court.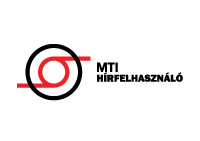 In addition to the two open-air baths in Miskolc, the reduced visitor traffic in Miskolctapolca and Selyemréti, it will be open from May 30. The cave bath in Miskolctapolca has a closed air space, so it still cannot receive bath guests indefinitely.
In Nógrád county, the beach will only open in Bánk in May, the city facilities plan to open it in June. The beach on Lake Bánk will open on May 30. They will open in Balassagyarmat on June 20 and in Pásztó in the second half of June. No decision has yet been made on opening the beach in Salgótarján.
Tatabányán június 13-án nyit a Gyémánt Fürdő szabadtéri strandrészlege. Egyszerre 1891 ember léphet be az intézménybe, így valószínűleg többször is belépési szünetet kell elrendelni. Oroszlányban az idén nyáron nem nyitják ki a fürdőt, mert a kisebb kültéri rész egy rendszeren van a beltéri medencékkel, amelyeket a szabályok szerint nem lehet üzemeltetni. Komáromban a Brigetio Gyógyfürdő a pünkösdi hétvégén kezd üzemelni, de csak az úszómedencét, az élmény- és a gyermekrészleget használhatják a fürdőzők, a termálmedencék nem fogadnak vendéget. Írja az MTI
---
Pentecost Story:
A pünkösd a sínai szövetség ünnepe volt a zsidóknál Krisztus korában. Akkor a jelei a szélzúgás és tűz volt, Isten jelenlétének, a kegyelem kiáradásának jelei. Az Újszövetség előjeleit a próféták mondták ki az Ószövetségben, Krisztus születése előtt: "Új szövetséget kötök veletek…akkor majd…új szívet adok nektek és új lelket oltok belétek…Az én Lelkemet oltom belétek…" (Ez. 36,25-27; 11,19; Jer. 31,31k). Keresztelő János is jövendölt a Szentlélekről: "Jézus majd Szentlélekkel és tűzzel fog benneteket megkeresztelni" (Máté 3,11) Jézus Keresztelő Jánosnál keresztelkedett meg, és rögtön utána galamb formájában a Szentlélek leszállt Jézusra. Ezért a katolikus ikonográfiában a Szentlélek jele a galamb. A katolikus pünkösdi ünnep tárgya a húsvéti misztérium beteljesedése: a Szentlélek eljövetele, ajándékainak kiáradása, az új törvény és az Egyház születésnapja. 1956-ig vigíliája, 1969-ig oktávája is volt, a húsvéti idő a pünkösdöt követő szombattal ért véget. 1969-től pünkösd hétfője már az évközi időhöz tartozik.[5] A pünkösdhétfő Magyarországon munkaszüneti nap.
Its origins are the Old Testament Jewish religious holiday, Hebrew in Hebrew, the Day of Remembrance of the Legislation (giving to the lake) and the Feast of the New Bread.
Az Ószövetség szerint az Úr három főünnepet rendelt a zsidóknak. "Háromszor szentelj nekem ünnepet évenként! Tartsd meg a kovásztalan kenyerek ünnepét! Hét napig egyél kovásztalan kenyeret, ahogyan megparancsoltam neked, az Ábib hónap megszabott idején, mert akkor jöttél ki Egyiptomból. Üres kézzel senki se jelenjék meg előttem! Azután az aratás ünnepét, amikor meződ vetésének első termését takarítod be. És a betakarítás ünnepét az esztendő végén, amikor a termést betakarítod a mezőről. Évenként háromszor jelenjék meg minden férfi az Úristen színe előtt (Jeruzsálemben)!" (2Mózes 23:14-17)
Tehát a középső a pünkösd ünnepe, ez az 50. nap. "Számoljatok a szombatra következő naptól, tehát attól a naptól, amelyen elviszitek a felmutatásra szánt kévét, hét teljes hetet. Ötven napot számoljatok a hetedik szombat utáni napig, és akkor mutassatok be új ételáldozatot az Úrnak!" (3Mózes 23:15-16) "Amikor pedig eljött pünkösd napja, és mindnyájan együtt voltak ugyanazon a helyen, hirtelen hatalmas szélrohamhoz hasonló zúgás támadt az égből, amely betöltötte az egész házat, ahol ültek. Majd valami lángnyelvek jelentek meg előttük, amelyek szétoszlottak, és leszálltak mindegyikükre. Mindnyájan megteltek Szent Szellemmel, és különféle nyelveken kezdtek beszélni; úgy ahogy a Szellem adta nekik, hogy szóljanak. Sok kegyes zsidó férfi tartózkodott akkor Jeruzsálemben azok közül, akik a Föld minden nemzete között éltek. Amikor a zúgás támadt, összefutott ez a sokaság, és nagy zavar keletkezett, mert mindenki a maga nyelvén hallotta őket beszélni." (ApCsel 2:1-6)
Péter apostol megmagyarázta az ott levőknek, hogy most teljesedett be, amit Jóel így prófétált: "Az utolsó napokban, így szól az Isten, kitöltök Szellememből minden halandóra, és prófétálnak fiaitok és leányaitok, és ifjaitok látomásokat látnak, véneitek pedig álmokat álmodnak; még szolgáimra és szolgálóleányaimra is kitöltök azokban a napokban Szellememből, és ők is prófétálnak." (ApCsel 2:17-18) Jézus is megígérte a Pártfogót, akit Ő küld el az Atyától, "az Igazság Szellemét, aki az Atyától származik, az tesz majd bizonyságot énrólam." (János 15:26b). "Én azonban az igazságot mondom nektek: jobb nektek, ha én elmegyek; mert ha nem megyek el, a Pártfogó nem jön el hozzátok, ha pedig elmegyek, elküldöm Őt hozzátok. És amikor eljön, leleplezi a világ előtt, hogy mi a bűn, mi az igazság és mi az ítélet. A bűn az, hogy nem hisznek énbennem; az igazság az, hogy én az Atyához megyek, és többé nem láttok engem; az ítélet pedig az, hogy e világ fejedelme megítéltetett." (János 16:7-11) Tehát Jézus kitöltötte Szent Szellemét.
Szentírásból ismert húsvét után az ötvenedik napon tartják, húsvét után a hetedik vasárnapon és az azt követő hétfőn. Így pünkösd (a nyugati kereszténységben) legkorábbi lehetséges dátuma: május 10-11., a legkésőbbi pedig június 13-14.
Görög nevének (πεντηκοστή, pentékoszté) a jelentése is 50, a magyar pünkösd szó ebből származik. Hasonlóan a húsvéthoz, egész héten át tart, de csak két nap nyilvános ünnep. Bár pünkösdöt ünnepként csak a 2. században említik ókori keresztény írók (Tertullianus, Órigenész), ünneplése egyidős az egyházzal, tehát az apostolok idejéből való. A bérmálás szentségét hagyományosan pünkösd ünnepétől kezdve szokás kiszolgáltatni a római katolikus egyházban. Az ünnepről május hónapot pünkösd havának is nevezik, ám sokszor már júniusra esik a húsvét utáni hetedik vasárnap.
Népszokások
There are several customs associated with Pentecost in Hungarian culture. Several of their elements date back to pre-Christian times. It can be traced back to the Roman floralia, which were festive occasions greeting spring when they greeted the goddess Flora, the goddess of flora and flowers (in a broader sense, fertility). The goddess is called Hloriss in Greek, meaning Green, Virulence. Source: Wikipedia
572 total views, 2 today