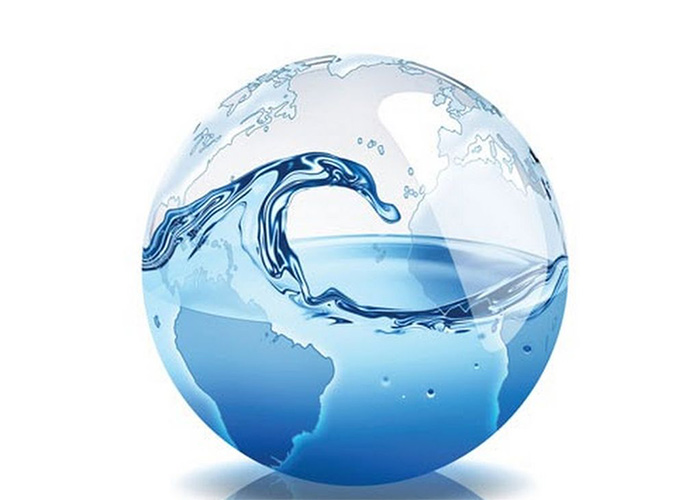 March 22, 2019, we celebrate the World Water Day. This year, the event's slogan: Water for All! This password illustrates exactly how big a challenge in the world today that is available to every person in the water.

A Föld lakóinak 1/5-e él vízhiányos területeken, itt az emberek, állatok, növények sem jutnak elegendő vízhez. Ha víz hiányában a növény és állattenyésztés korlátozott, akkor az ott élők nem jutnak elegendő élelemhez. A tiszta ivóvíz, a helyes higiéniai gyakorlat, WC használat, kézmosás, csatornázás elengedhetetlen az élethez, a betegségek megelőzéséhez és a gyermekek egészséges fejlődéséhez.

Az aszály és a vízhiány – egymással összefüggő jelenségek, amelyek gyakran súlyosbítják egymás hatásait – jelentős hátrányokat okozhatnak a leghátrányosabb helyzetű lakosság számára, kezdve az éhínségtől egészen az elvándorlásig.Ma 30 millió gyermek él a származási országán kívül. A migráció globálisan mindenki életét befolyásolja, nincs globális fenntartható fejlődés, ha az emberiség jelentős részét hátrahagyjuk és több milliárd ember, ivóvíz hiányában a túlélésért küzd. Jelenünk és az eljövendő generációk sorsa múlhat azon, hogy miképp gazdálkodunk a Földön meglévő vízkészleteinkkel, hogyan óvjuk és hasznosítjuk vizeinket.Az idén kiírásra kerülő pályázatok mind azt a célt szolgálják, hogy ismerjük meg, milyen új kihívásokkal találkozunk Magyarországon, hol, milyen gondokkal szembesülnek a világ távoli területein és tudatosítsuk magunkban nap, mint nap azt a nyilvánvaló tényt, hogy a vízhez való hozzáférés alapvető emberi jog.
Siofok, Hungary in the field;
Stage program:
9: 30-9. 35 Opening celebration speech Volencsik Zsolt, Chief Executive Officer of DRV
9: 35-9: 40 Welcome speech Member of Parliament Michael Witzmann
9: 40-9: 45 Welcome speech by Dr. Robert Lengyel, Mayor of the town of Siofok
9: 45-10: 00 Announcement of Tender
10: 00-11: 00 Concert Alma
11: 00-11: 30 Quiz
13: 00-14: 00 Presentation Dog
14: 00-14: 30 Quiz
Ongoing programs:
. The DRV Zrt demonstrations - Our past and present images, objects exhibition; demonstration lab; View car diagnostics; tasting water
The drawing contest winner and video creations View from Siofok's water tower, which is accessible for free on the day of the event
Craft and water toys
View fire and rescue vehicle - between 11:00 and 12:00
Blood donation - from 12:00 to 15:00, DRV Ltd. large hall (Siofok, Tanácsház 7 u.).
Open Days * DRV Zrt service area (2019, March 19 - to 22 March).
* The event DRV Zrt. 2019 from 19 March to 15 March 22 locations provides an opportunity for interested parties to consult the water production and wastewater treatment process. The visit organized manner, it is possible in groups.
The organizers reserve the right to change the program.
1125 total views, 1 today
1125 total views, 1 today