Csaba Koch Hajós-Baja wine-growing wine region was awarded awarded by the Hungarian Wine Academy (MBA), Winemaker of the Year recognition in Hungary in Budapest on Thursday.
Zilai Zoltán, a Magyar Bor Akadémia elnöke elmondta: az elismerést idén 29. alkalommal adták át, a megmérettetésre minden eddiginél több szavazat érkezett, az MBA-tagság 85 százaléka vett részt benne.
Hozzátette: a díj nem egy bor kiváló minőségének elismerését jelenti, hanem a nyertes bortermelő több éven át tartó, kiemelkedő teljesítményéért, borainak állandó kiváló minőségéért, azok hazai és külföldi sikereiért, a borszakmáért tett erőfeszítéseiért adományozható. Ez tehát a magyar borászok által elnyerhető legrangosabb hazai kitüntetés – húzta alá.
Idén hat jelölt közül választották ki a legjobbat, a nyertes mellett Borbély Tamás (Badacsonyi borvidék), Figula Mihály (Balatonfüred-Csopaki borvidék), Günzer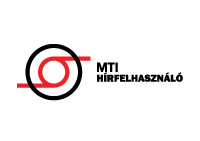 Tamás (Villányi borvidék), Liptai Zsolt (Pannonhalmi borvidék), Nyúlné Pühra Beáta (Etyek-Budai borvidék) indultak a címért.
A tájékoztatás szerint a díjat Év Bortermelője elnevezéssel 1991-ben adták át először azzal a szándékkal, hogy elismerje egy hazai borász kimagasló szakmai teljesítményét, többéves munkáját. Mostanra sokkal nagyobb a verseny. Az állandó kiváló minőségen kívül számítanak a borversenyen elért eredmények, a marketing, a külcsín és a belbecs, a szerethetőség, a borászat iránt keltetett szimpátia és nem utolsó sorban a borász személye.
487 total views, 1 today