Billion HUF investment put into operation a modern, bottles purity, integrity and the filling level monitoring production line in the plant in Badacsonyörs Varga Winery.
A Varga Pincészet tulajdonosa, Varga Péter arról tájékoztatta csütörtökön az MTI-t, hogy az uniós forrásból finanszírozott, automatizált gépsor óránként 14 ezer darab – a korábbinál 40 százalékkal több – palack töltésére képes, 30 százalékkal alacsonyabb létszám mellett. Nagy előnye a berendezésnek az is, hogy képes ellenőrizni a palackok megfelelő lezárását is – tette hozzá. Felidézte: az elmúlt 4 év alatt mintegy 3 milliárd forintos fejlesztés volt a cégnél, ezen belül több mint 2 milliárd forintból bővült a szőlőfeldolgozó-, erjesztő- és bortároló kapacitás az egri borvidéken lévő feldebrői birtokon.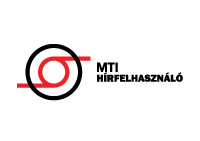 A Varga Pincészet Kft. 1993-ban alakult, 200 hektár szőlőültetvénye van országszerte, ebből 125 hektár Badacsony környékén, 20 hektár Balatonaligán, 55 az egri borvidéken. A feldolgozóüzemek a badacsonyi és egri borvidékeken vannak. A pincészet 2018-as árbevétele megközelítette az 5 milliárd forintot, az alkalmazottak száma 186. A nyilvános cégadatok szerint a Kft. tavalyi adózott nyeresége meghaladta a 150 millió forintot, az egy évvel korábbi 161 millió forint után.
Több mint egy évtizede a Varga Pincészet értékesíti Magyarországon a legtöbb palackos bort, 2018-ban 14 milliót – fűzte hozzá a tulajdonos.
455 total views, 1 today