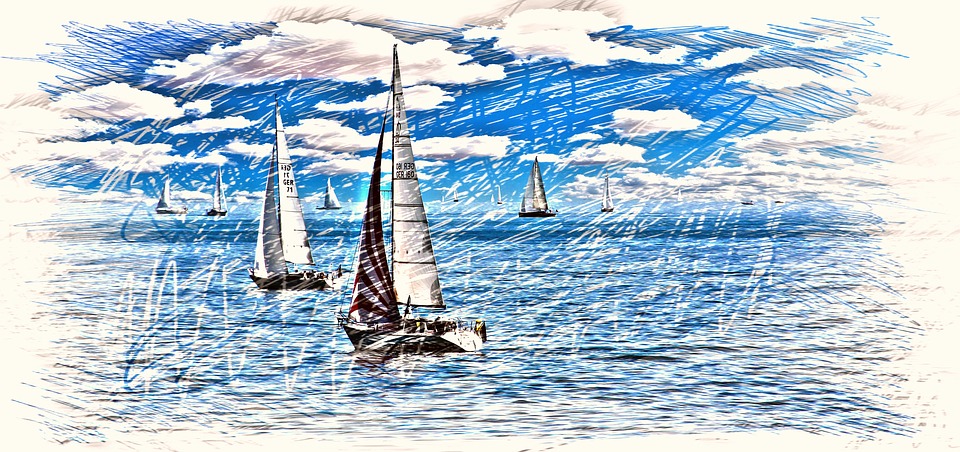 The largest lake bypass sailing competition on Lake Balaton, the Blue Ribbon, will be held this year between July 30 and August 1. The traditional competition, organized for the 52nd time this year, would have originally been held from 4 to 6 July, but due to the coronavirus epidemic, the Hungarian Sailing Association (MVSZ) decided to postpone it until 6 May.According to MVSZ's information on Friday, the new date was reached as a result of consultations with the city of Balatonfüred, sponsors and media partners.
Kollár Lajos, a szövetség elnöke a közlemény szerint "reméli, hogy a hatósági korlátozó intézkedések fokozatos feloldásával minél jobban megjön majd a vitorlázók kedve a versenyzésre". A sportvezető azt is hangsúlyozta, hogy a vitorlázást egészségügyi szempontból teljesen biztonságosnak tartja, mivel a részt vevő hajók a rajtot követően szétoszlanak a vízen. Az elnök szerint az sem lehetetlen, hogy a hajózás nélküli tavasz után a résztvevők száma megközelítheti az 50. jubileumi Kékszalagon elért, 681 hajós rekordot.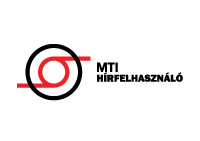 The association also announced on Friday that the official name of this year's competition is the 52nd Blue Ribbon Raiffeisen Grand Prix, and the competition will follow the usual Balatonfüred-Balatonkenese-Siófok-Keszthely-Balatonfüred route.
Last year, 561 boats stalled, of which 269 eventually ran in the extremely weak wind during the limit time. The race was won by the Racing Django catamaran steered by Zoltán Petrányi, which completed the distance in 15 hours and 37 minutes.
---
The Blue Ribbon on Lake Balaton is an international long-distance sailing competition
A tavat megkerülő és évente megrendezésre kerülő sportesemény, amelyen közel harmincféle hajóosztályban hirdetnek eredményt az alapvetően túra jellegű hajók között. Egy-egy szabad tervezésű hajóosztály előírásainak célja az előnyadás nélküli versenyzés és az egységesség lehetőség szerinti biztosítása. A verseny ma Európa legnagyobb presztízsű, legrégibb, leghosszabb távú és a legtöbb indulót regisztráló tókerülő túraversenye vitorlás hajók számára. A túraversenyen a vitorláshajóknak egy bójákkal előre kitűzött távot kell megtenni a lehető leggyorsabban az adott szél és időjárási körülmények között. A versenyre a vízi és a belvízi közlekedésre vonatkozó szabályok (A Vitorlázás Versenyszabályai, Hajózási Szabályzat stb.) és előírások vonatkoznak. 2014-től a Magyar Vitorlás Szövetség felszámolta a kötöttségeket az alapítók szándékainak megfelelően és szabaddá vált a nevezés mindenki számára. A sportorvosi igazolás kötelező.
"This year's 120-year-old Kishamis and" foils "are competing on a track with multi-hull, carbon-fiber boats"
- dr. Lajos Kollár President of the Hungarian Sailing Association (2016)
A Magyar Vitorlás Szövetség által kiírt gyorsasági verseny hagyományos útvonala: Balatonfüred – Balatonkenese – Siófok – Keszthely – Balatonfüred. A megtett távolság hossza légvonalban: 155 km. A távot motorhasználat és kikötés nélkül, 48 óra alatt kell teljesíteni. Egy ágyúlövés jelére a rajt Balatonfüreden reggel kilenckor van, majd a verseny a tó keleti medencéjében egy nagy körrel folytatódik az első pályajelnél bójakerüléssel Balatonkenesénél, majd Siófoknál is, onnan a tihanyi-szoroson át Keszthelyig navigálnak a kormányosok, aztán visszafordulnak a hajók és elvitorláznak a balatonfüredi befutóig, ahol a célvonalat a balatonfüredi kikötő előtt tűzik ki a hajózóknak.
Once the fastest sailing ship in the seas could wear the blue ribbon on its mast (the ships that crossed the Atlantic Ocean the fastest won the title of Blue Ribbon), the sport sailboats on Lake Balaton compete for the prize, sailing around Lake Balaton every year. The race traditionally starts each year on the July day closest to the full moon. This is done so that the light of the full moon helps the pilots to navigate during the night race.
417 total views, 1 today