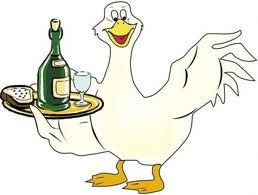 Balatonfüred Gastro-festival visitors can enjoy restaurants and wineries around Lake Balaton supply of the second weekend of November, when the tradition of St. Martin's Day goose colorful cultural programs are available here in addition to summoning - MTI on Friday briefed on the program organizer.
Böröcz István, a Balatonfüredi Turisztikai Egyesület elnöke elmondta, hogy a fesztiválon tizenöt borászat és étterem kínálja különlegességeit november 9-én és 10-én. A libából és libabelsőségből készült ételek mellé a balatoni régió fiatal borászait tömörítő Rizling Generáció Egyesület ajánlott borokat, a Szent Márton-nap hagyományához kapcsolódva elsősorban újborokat. A fesztivál séfjei látványkonyhán mutatják be a liba felhasználásának sokszínűségét, hogy népszerűsítsék a 2012 óta hungarikumnak számító alapanyagot, miközben a Vitorlás tér nagyszínpadán egymást váltják a hazai és nemzetközi zenei produkciók. Fellép majd mások mellett Hangácsi Márton, Charlie Winston brit muzsikus, a Gabin nevű olasz nu-jazz formáció, valamint Spanyolországból a Che Sudaka. Vasárnap a veszprémi Kabóca Bábszínház produkcióját láthatják az érdeklődők, zárásként pedig a Random Trip ad koncertet. A fesztivált Balatonfüred önkormányzata, a Balatonfüredi Turisztikai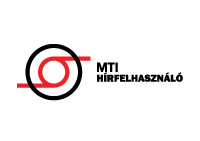 Association of Balatonfüredi Cultural Center and Pannon Gastro Academy organized - he added the organizer. St. Martin's feast day, November 11 With many folk customs, folklore connected, on the one hand to the end of the year, the completion of the agricultural work, on the other hand, the Advent approached, tied, and to the legend that St. Martin tried to hide a libaólban when they wanted to elect bishop but geese betrayed gágogásukkal.
MTI October 27th 2019, Sunday 13:30
664 total views, 1 today