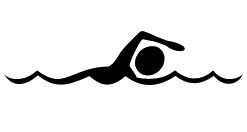 At the beginning of next week, the members of the Hungarian swimming team will resume joint training at two locations in the capital and three in the countryside.
Kozma Dominik, a world and five-time European Championship bronze medalist, said on Saturday on the current channel M1 that the joint work will continue in the Danube Arena, the Laky Károly Swimming Pool, as well as in Törökbálint, Balatonfűzfő and Győr for those who tested negative for both coronaviruses.
The BVSC athlete added that he will receive the result of his second test on Sunday or Monday so he can jump into the pool again on Tuesday or Wednesday.
"It's not primarily the confusion that interferes, but the lack of swimming pools, the lack of water, as we can't swim for two weeks," he said.
Kozma betrayed, they were given a long description of what they should pay attention to in the future.
"We had to adopt very serious, strict rules, for example, we can't even go to the store," he said.
The 28-year-old swimmer stressed he was very pleased that the Tokyo Olympics had been postponed, as "it would have been a degree harder to compete in the Olympics with such preparation", and the epidemic did not break out everywhere. just doing it.
"Az olimpiához méltatlan felkészülés lett volna, másrészt vajon hány néző lenne idén a versenyeken?" – magyarázta. Kozma rávilágított: számára a legeslegjobb megoldás született az egyéves halasztással, ráadásul neki lelkileg sokat számít, hogy negyedik olimpiai részvétele idején még nem lesz 30 éves.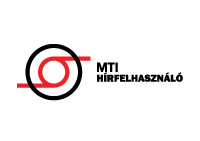 Hozzátette, a házi karantén idején is próbál motivációt keresni, igyekszik belekapaszkodni valamibe, de elég nehéz dolga van, mert nem tudja, jövő héttől mire fognak készülni. A budapesti Európa-bajnokságot elhalasztották májusról, és valószínűleg augusztusban rendezik meg, illetve várhatóan a Fukuokában sorra kerülő világbajnokságnak is új időpontot keresnek jövő nyár helyett.
"He's waiting to discuss with my coach what level we're going to get ready for, what we're going to set as a goal, as we don't know yet when the next race will be. The biggest motivation is next year's Olympics, so this will be the beginning of a very long preparation, "said Kozma, who says a long foundation period awaits him.
297 total views, 1 today