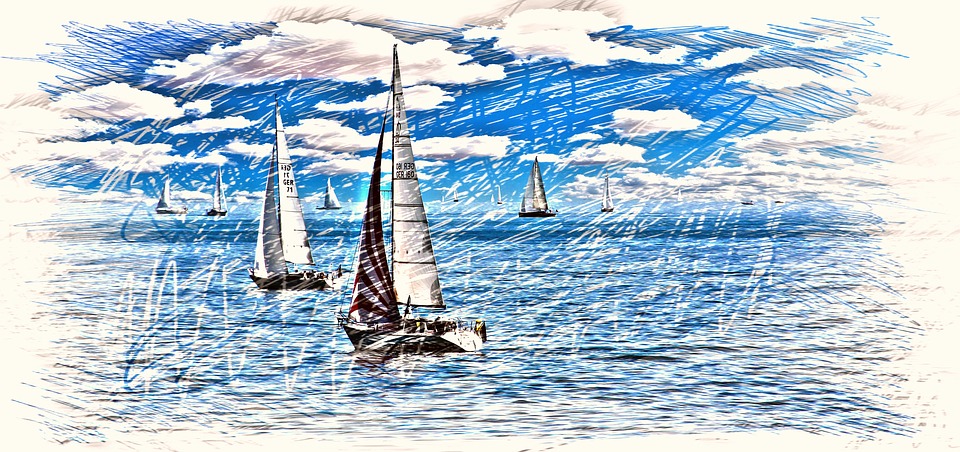 This year, for the third time, on June 6-7, the Spartacus Sailing Association will organize one of the most exciting rehearsals of the big boat field, the Balatonföldvár-Balatongyörök-Balatonföldvár night tour competition: the Silver Ribbon will be the first domestic sailing competition of the year.
At the beginning of May, the Hungarian Sailing Association (MVSZ) decided that the competition system could be restarted by minimizing safety risks, following the principle of gradation, and from June 1 it would be possible to organize races in the official system.
In his heraldic writing, Spartacus recalls that the Silver Ribbon has been a thrill for every year so far: stormy winds in 2018, very light winds in 2019, and restrictions imposed in 2020 due to the coronavirus epidemic could cause a headache for participants.
A versenyen az MVSZ ajánlásait maximálisan figyelembe veszik a rendezők: kizárólag a VIHAR rendszeren keresztül lehet nevezni, a parti rendezvények kötelező elhagyása miatt csökkentett nevezési díjat csak átutalással lehet befizetni, parti nevezés nincs. A díjkiosztó elmarad, a díjakat – köztük az abszolút elsőnek járó örökös vándordíjat, egy súlyos ezüst tálcát – később juttatja el a helyezetteknek a rendezőség.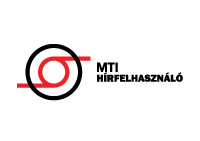 Ami viszont változatlan: a rajt a Balatonföldvár előtti vízterületen lesz június 6-án szombaton 18 órakor és június 7-én vasárnap 14 óráig lehet érvényesen befutni. Az Ezüst szalag felkészülést is kínál a Kékszalagra, a mintegy 80 kilométeres távon fel lehet frissíteni az éjszakai hajóvezetés, navigáció és a hajón belüli kommunikáció trükkjeit.
He won the race in 2018 on the AC45 catamaran, led by Róbert Vándor, and in the strong wind he covered the distance in just 3 hours and 4 minutes. Last year, the New Black Jack Décision 35 catamaran won, with ten-time world champion Austrian Roland Ga: bler at the helm. This team needed exactly five hours more minutes to reach the finish line in minutes in the weak wind than the previous year.
---
THE RULES OF PROCEDURE 1. RULES
The following rules apply to the competition:
1.1 Sailing Competition Rules 2017 -2020. years (hereinafter RRS),
1.2 MVSZ's Competition Regulations valid for 2020
1.3 Class regulations of the participating classes, for which the penalties for violation may be less than the exclusion according to the decision of the protest committee, [DP]
1.4 YS Preference Calculation Regulations, this Competition Notice, and the Competition Instructions to be issued later (hereinafter VU).
1.5 In the event of any inconsistency between the regulations in the various languages, the Hungarian text shall prevail.
1.6 In view of the COVID-19 emergency, the organizing will take into account the recommendations of the MVSZ.
2. ADVERTISEMENTS
2.1. Vessels may be required to carry an advertisement chosen and provided by the organizing organization.
2.2 Advertisements may be worn in accordance with the provisions of the MVSZ 2020 Advertising Regulations.
3. ELIGIBILITY TO PARTICIPATE
3.1. Ship classes registered in the MVSZ and classified in the Assessment Groups
3.2. Foreign vessels that have the documents required by their own authority and comply with the provisions of this Competition Notice.
3.3 Domestic vessels that are on the MVSZ's ship register and comply with the provisions of the MVSZ 2020 Competition Regulations Eligibility Section and the Identification Marks section.
3.4 A Skiff/Libera típusú, illetve a kabin nélküli többtestű hajók nevezése csak abban az esetben fogadható el, ha megnevezik azt a balatoni üzemeltetési engedéllyel rendelkező kísérő motorost, amely megfelelő sebességgel bír, és megfelelő létszám befogadására alkalmas a kísért hajó tekintetében, valamint amelynek vezetője aláírással vállalja a verseny teljes időtartama alatt a vitorlás 100 méteren belüli kíséretét és szükség esetén mentését. A kísérő motorosnak rendelkeznie kell az általános segélyhívásra és a versenyrendezőséggel való kapcsolattartásra alkalmas rádió adó-vevő készülékkel (Balatrönk vagy VHF) és mobiltelefonnal.
4. NAMED VESSELS
4.1. Összevont cirkáló osztály (8R, 6R, 75-ös, 55-ös,40-es cirkáló és az osztályba befogadott egyéb hajók) 70-es, 50-es, 30-as cirkáló, Europa 30-as, Klasszikus 25-ös Jolle, összevont Jolle, 15-ös Jolle, Folkboat, Dragon, 33-as, Asso, Regina, Sudár Regatta, Sudár Sport, H-boat, 8mOD, 8MOpen max. 2 fő legénységgel, 11mOD, Melges24, Elliott 770, J/24, Scholtz 22, Dolfin, Nautic, Nautic 330, Nautic 370, X35, Bavaria 32, Cruiser, Yardstick I/1 csoport (YS 89 és alatta) Yardstick I/2 csoport (YS 90 -99), Yardstick II csoport (YS 100-109), Yardstick III/1 csoport (YS 110 -115), Yardstick III/2 csoport (YS 116 és fölötte). Többtestűek
4.2 A felsorolásban nem szereplő egytestű hajóosztályok (pl. Star, Soling) a YS számuk szerinti Yardstick csoportban kerülnek értékelésre. A külföldi lajstromban lévő hajókat a típusnak megfelelő hazai -, ennek hiányában a német YS száma szerinti YS csoportban értékeljük. Azon külföldi hajók, melyeknek sem magyar, sem német YS száma nincs, egységesen a YS -I csoportban, 65-ös YS számmal kerülnek értékelésre.
4.3 A hajók és versenyzők részvételi jogosultságáról a Magyar Vitorlás Szövetség Versenyrendelkezéseinek 3. pontja rendelkezik.
5. NEVEZÉS
5.1 Entries can only be made through the STORM system of the Hungarian Sailing Association until June 5, 2020 at 7 p.m.
5.2 No on-site entry.
5.3 The entry fee can only be paid by bank transfer to the bank account of the Spartacus Sailing Association until 5 June 2020: 12011265-00257080-00100009 The name and start number of the named vessel must be indicated in the announcement.
6. ENTRY FEE: Year of birth On-line entry until June 5, 2020 No on-site entry 2002 and before 6000 HUF 2003 and then 3000 HUF
7. COMPETITION PROGRAM
7.1. The organizers of the race plan to organize a hiking race.
7.2. A verseny figyelmeztető jelzése 2020. június 6-án, 17 óra 55 perckor lesz.
7.3. A 2020. június 7-én, 14 óra után befutott hajókat "be nem futott"-ként értékeli (DNF) a rendezőség.
8. VERSENYUTASÍTÁS A Versenyutasítás elektronikus formában legkésőbb a 2020. június 5. 12 órától elérhető lesz a verseny weboldalán: www.spartacus.hu
9. HELYSZÍN
9.1. A verseny 2020. június 6-án, Balatonföldváron, a kikötő előtti vízterületről indul.
9.2. A versenyterület a Balatonföldvár, Balatongyörök közötti vízterület.
10. RACING TRACK The race is held on a hiking track. The method of performance is included in the Competition Instructions.
11. PENALTY SYSTEM In classes where the class specification allows, RRS Rule 44.1 is amended so that the two-round penalty is replaced by the one-round penalty.
12. EVALUATION
12.1 The absolute winner of the competition will win the Spartacus VE Inheritance Award.
12. 2 Evaluation is based on the lowest point system per class.
12. In the case of 3 class prizes up to 3-5 starters, in the case of the first, 5 or more starters, the first three places will be awarded, in case of less than 3 starters there will be an evaluation in the corresponding YS class.
12.4 Multi-hull vessels are assessed on the basis of their absolute run-in order. Multi-hull vessels of 20 feet or less will be charged separately.
12.5 In the Combined Cruiser, Jolle and Folkboat Classes 25, the valuation will be based on the benefits assigned to them.
13. STORAGE OF VESSELS
13.1. A versenyen induló hajóknak a Spartacus Vitorlás Egylet a kikötőjében csak korlátozott számban tud kikötőhelyet biztosítani.
14. KIEMELÉSI KORLÁTOZÁSOK A hajókat 2020. június 6-án 17 óráig vízre kell tenni.
15. FELSZERELÉSEK ELLENŐRZÉSE A rendezőség ellenőrizheti a rajt előtt és a befutás után is a hajólevélben előírt felszerelések meglétét, a verseny egész ideje alatt ellenőrizheti a világítás megfelelő működését. A felszerelés hiánya, vagy működésképtelensége a versenyből történő kizárást vonhatja maga után. (DSQ)
16. RÁDIÓKAPCSOLAT
16.1. Vészhelyzetet kivéve egy versenyző hajó sem adhat le vagy vehet olyan rádióadást, amely nem érhető el minden hajó számára. Ez a megkötés a mobiltelefonokra is érvényes.
16.2. A Versenyrendezőség a futamok rajtja előtt és a futamok alatt VHF rádión keresztül sugároz információkat a versenyzők részére.
17. DÍJKIOSZTÓ, DÍJAZÁS Díjkiosztó ünnepség nem lesz. A díjak átadásáról a rendező szervezet később intézkedik.
18. FELELŐSSÉG KIZÁRÁSA A versenyzők kizárólag saját felelősségükre vesznek részt a versenyen. Lásd a 4. szabályt, Döntés a versenyen való részvételről. A versenyt rendező szervezet semmiféle felelősséget nem vállal anyagi károkért, személyi sérülésekért vagy halálesetért, ami a versenyhez kapcsolódóan, azt megelőzően, annak során vagy azt követően következik be.
19. BIZTOSÍTÁS Minden résztvevő hajónak rendelkeznie kell érvényes felelősségbiztosítással, amely esetenként legalább 50 millió forint összegig vagy ennek megfelelő értékig biztosítson fedezetet.
20. MÉDIAJOGOK A versenyzők hozzájárulásukat adják, hogy az SVE és a verseny szponzorai szabadon, korlátozás nélkül felhasználhatják tudósítás, reklám és egyéb célokra az eseményen készült fotó- és videofelvételeket.
21. A VERSENYKIÍRÁS MÓDOSÍTÁSA A rendező szervezet az RRS 89.2(a) szabály szerint módosíthatja a Versenykiírást. Minden esetleges változást a verseny weboldalán tesznek közzé.
22. TÁRSASÁGI ESEMÉNYEK: Társasági esemény nem lesz.
23. TOVÁBBI INFORMÁCIÓK További információkért kérjük, vegye fel a kapcsolatot a rendező szervezettel: Spartacus Vitorlás Egylet, 8623 Balatonföldvár Móló, www.spartacus.hu
A VERSENY TISZTSÉGVISELŐI Versenyvezető: Erdélyi Béla Versenyiroda vezető: Csima Katalin Versenybíróság elnöke: Szalontai Tamás Versenyorvos: VMSZ mentőtiszt
A fenti adatok tájékoztató jellegűek, a pontos információkért mindenképpen látogasson el a www.spartacus.hu weboldalra.
380 total views, 1 today