More than 80 passengers on board arrived in Frankfurt on Saturday afternoon Sármellék Hévíz-Balaton Airport the year's first charter flights of Lufthansa, which already operates the German-owned thermal Mutsch Ungarn Reisen 18 years.
A CRJ 900 típusú gépen érkező vendégeket Könnyid László, a Magyar Szállodák és Éttermek Szövetségének tiszteletbeli elnöke köszöntötte, aki az MTI érdeklődésére elmondta: a Sármellékre érkező charterjáratokkal elsősorban Hévízen, továbbá Zalakaroson és Kehidakustányban pihenő vendégeket szállítanak. A szálláshelyek a korábbi évekhez hasonlóan idén is összesen mintegy 50 ezer vendégéjszakát remélnek a térségében a – más szervezésben is érkező – repülőgépes turistáktól, ami azt bizonyítja, hogy szükség van a regionális reptérre – tette hozzá.
He emphasized drastically declined in recent years in Germany, the number of bus tourists, while still popular with flight paths. In addition, arrivals by air to stay an average of two weeks, especially in the medical services you receive and appreciate that Hungary is a safe destination.
Judith Kultsár, managing director of organizers in Germany to operate charters Mutsch Ungarn Reisen told MTI: this year, Lufthansa from Frankfurt, Berlin,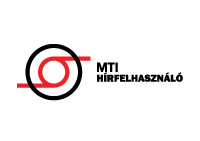 Düsseldorfból és Hamburgból pedig a cseh CSA légitársasággal szerződtek az utasok szállítására. Az október közepéig tartó szezonban Frankfurtból – egy öthetes szünetet leszámítva – hetente, a másik három városból kéthetente érkeznek szombati napokon a gépek, az igényre jellemző, hogy a tavaszi járatokra már januárban elkelt az összes hely.
The air coming from not only visit spas in Zala, but Buk Sarvar and is among the destinations, and passengers are in the lakeside hotels and private accommodation with an interest in the summer - said Judit Kultsár.
562 total views, 1 today