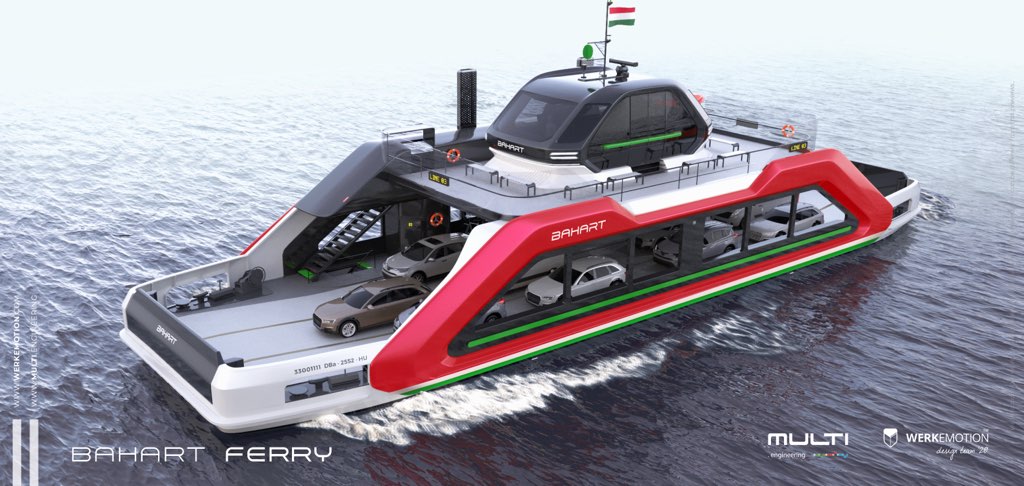 Prototype plans for BAHART's new fleet have arrived, technical documentation has been completed, and we can see what the new ferry, new catamarans and BAHART's flagship will look like. The large-scale development until 2030 aims to enable BAHART to perform European-level shipping tasks.
Even next year, but in the worst case in 2022, new ferries will run between Szántód and Tihany, and by this time we will also achieve that both ferries, the port area will be renewed, will be able to become of European standard. . We will also order the first small catamarans, which will basically operate in the districts of Balatonfüred, Keszthely and Siófok.
Zoltán Guller It also reports that the Szántód-Tihany ferry will be renewed, the entire passenger and ferry fleet will be replaced, but passengers and residents of Lake Balaton will also be able to use passenger catamarans. The main goal is to improve the connection between the two shores of Lake Balaton so that you can travel in the area without a car. According to the plans, the boats will be barrier-free, also suitable for cycling and air-conditioned, and it is expected that passengers will be able to board them by the summer of 2021. Zoltán Guller also points out that the Balaton Shipping Company will end its activities not closely related to shipping, so it will not operate any campsites or hotels in the future.
In the latest podcast, the CEO also talks about the fact that the Hungarian Tourism Agency will organize the largest light and fireworks show in Europe on August 20, which will be seen on more than four kilometers of the Danube embankment. He also points out that the Agency plans to hold official commemorations in honor of the founding of the state as a series of St. Stephen's Day programs covering the whole of the capital this year, thus creating a new tradition.
Source: MTI
510 total views, 1 today